Regular price
Rs. 33.00
Sale price
Rs. 35.00
Unit price
per
Sale
Sold out

Vithoba Ayurveda is a range of herbal products. The company was founded in 2001 offering Vithoba ayurvedic dant manjan as our core product. Vithoba's group is actively involved in research and development since years. Unfolding the basic concepts of Ayurveda, our company has brought together beauty, wellness, and health as one entity under the brand name 'Vithoba'. The idea behind launching this brand is to make people aware that they too can live their lives in harmony with nature.


Vithoba is a herbal combination that is intended to support most oral problems. Use of our Vithoba dental care products twice a day will keep your mouth clean, fresh and healthy.


At Vithoba, we have an entire range of naturally formulated oral care products which are gentle & a perfect partner/fighter for all your oral/dental problems.



We are committed to providing you with naturally formulated blends of oral care products. Which are trusted by Indian for over 2 decades.




Plaque is a sticky film of bacteria that constantly forms on teeth. Vithoba ingredients that you can trust for your complete oral health.


Tooth decay is damage to a tooth's surface or enamel. Use of Vithoba Dant Manjan/Toothpaste with its natural herbs can help you get healthy teeth and prevent tooth decay.


The herbs like Oil of Cloves, Menthol, Cinnamon, etc work as active ingredients to fight against germs & bacteria and give you a fresh breath every time.


A cavity is a hole in a tooth that develops from tooth decay. Use vithoba Oral care products twice daily can help you protect your teeth against cavities in long run.


Share
View full details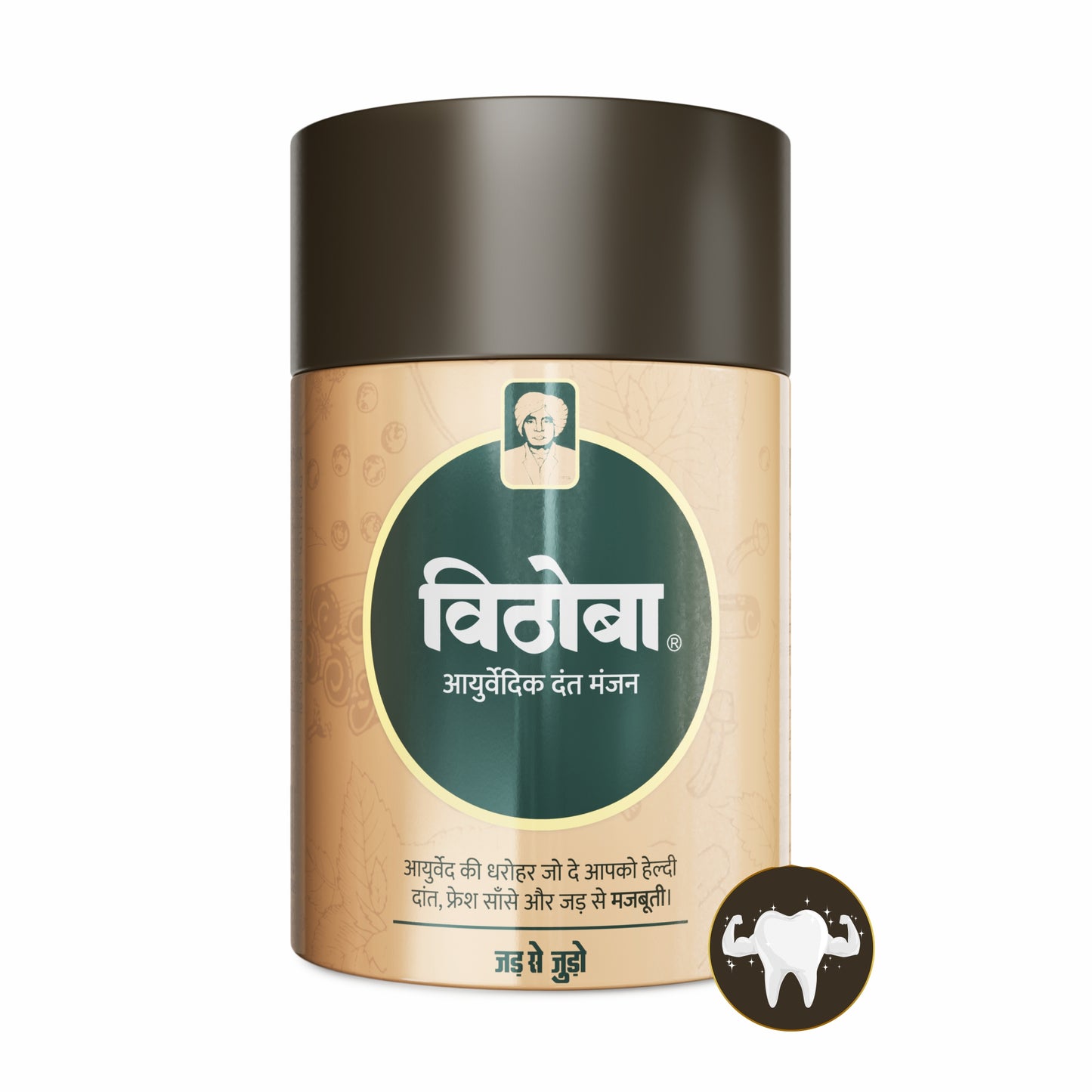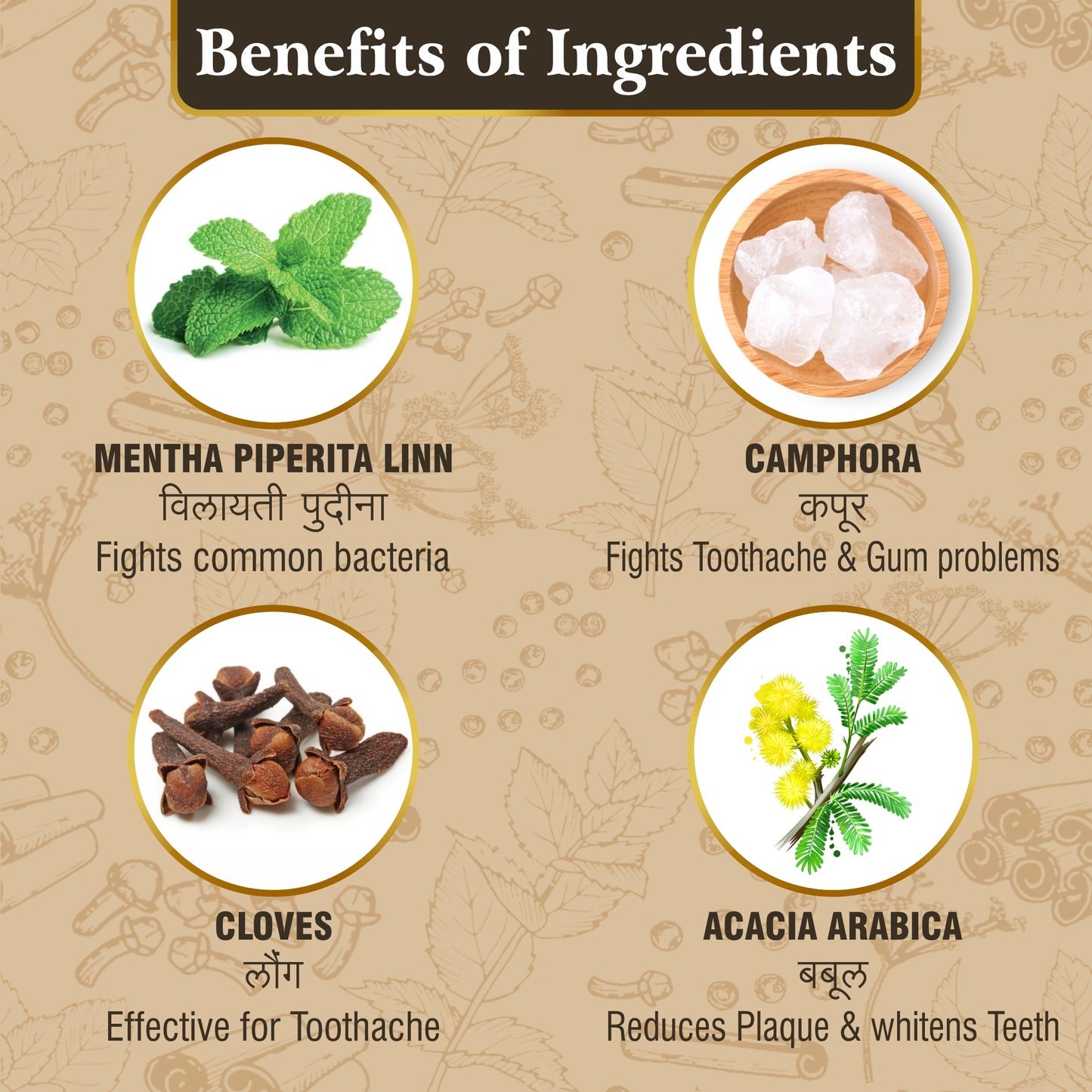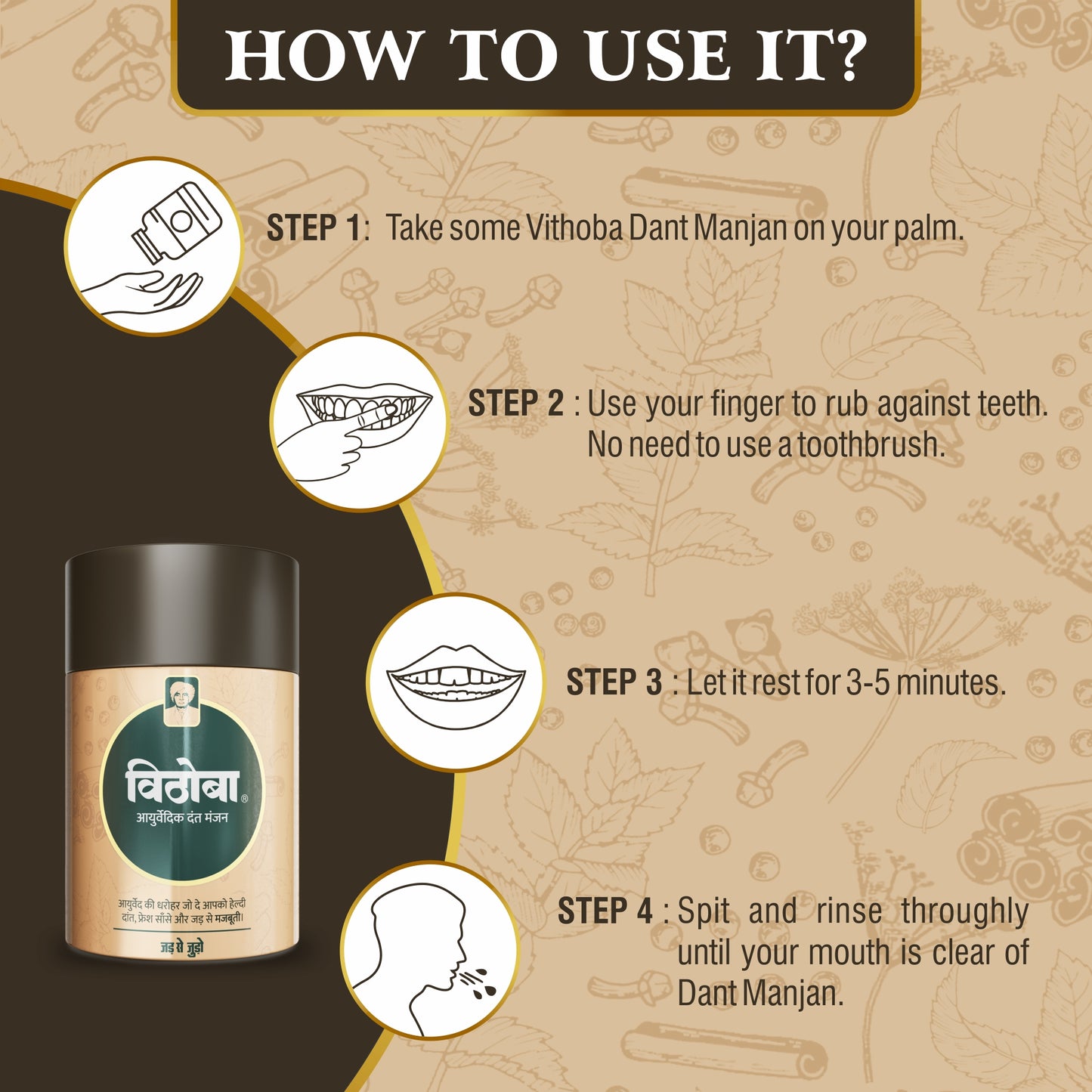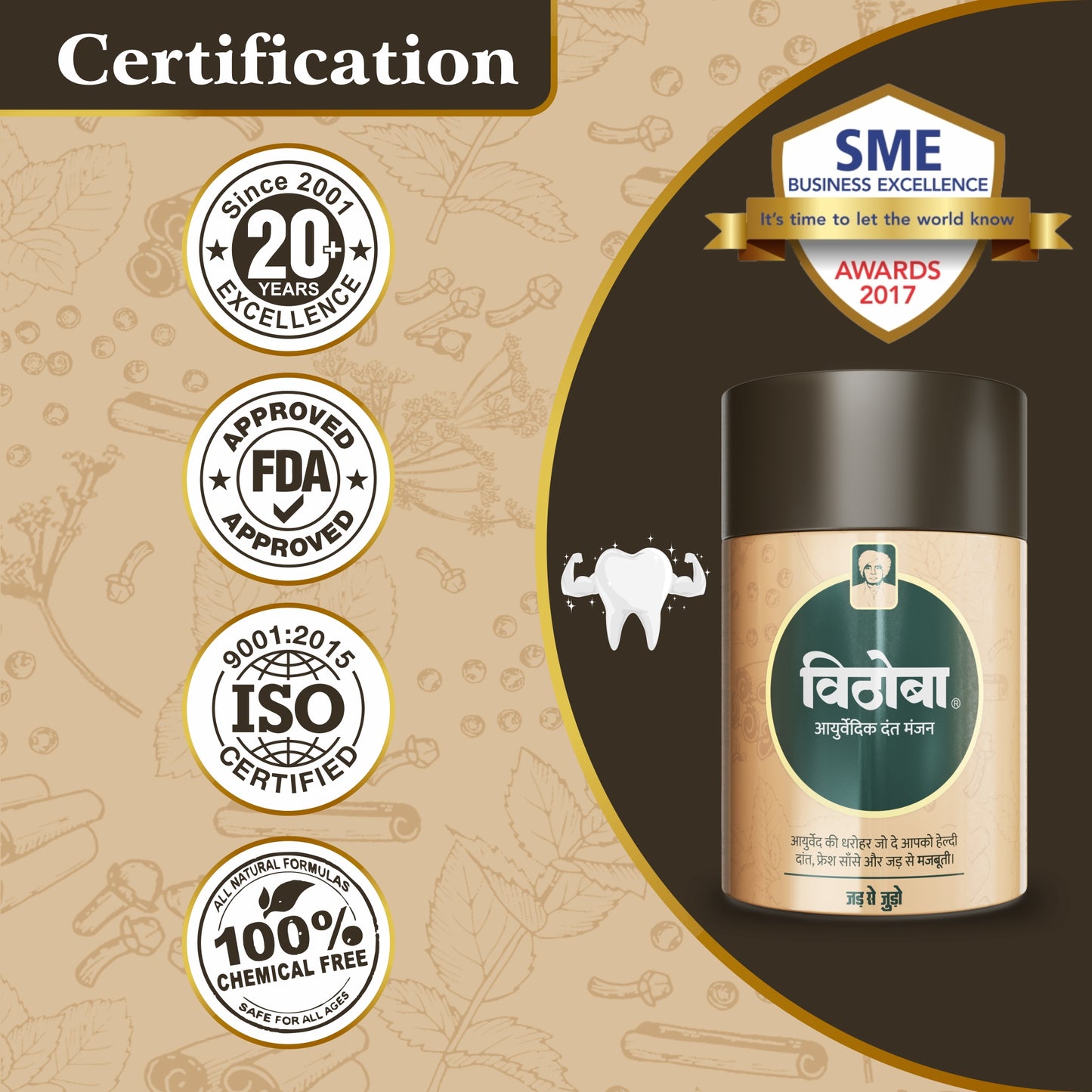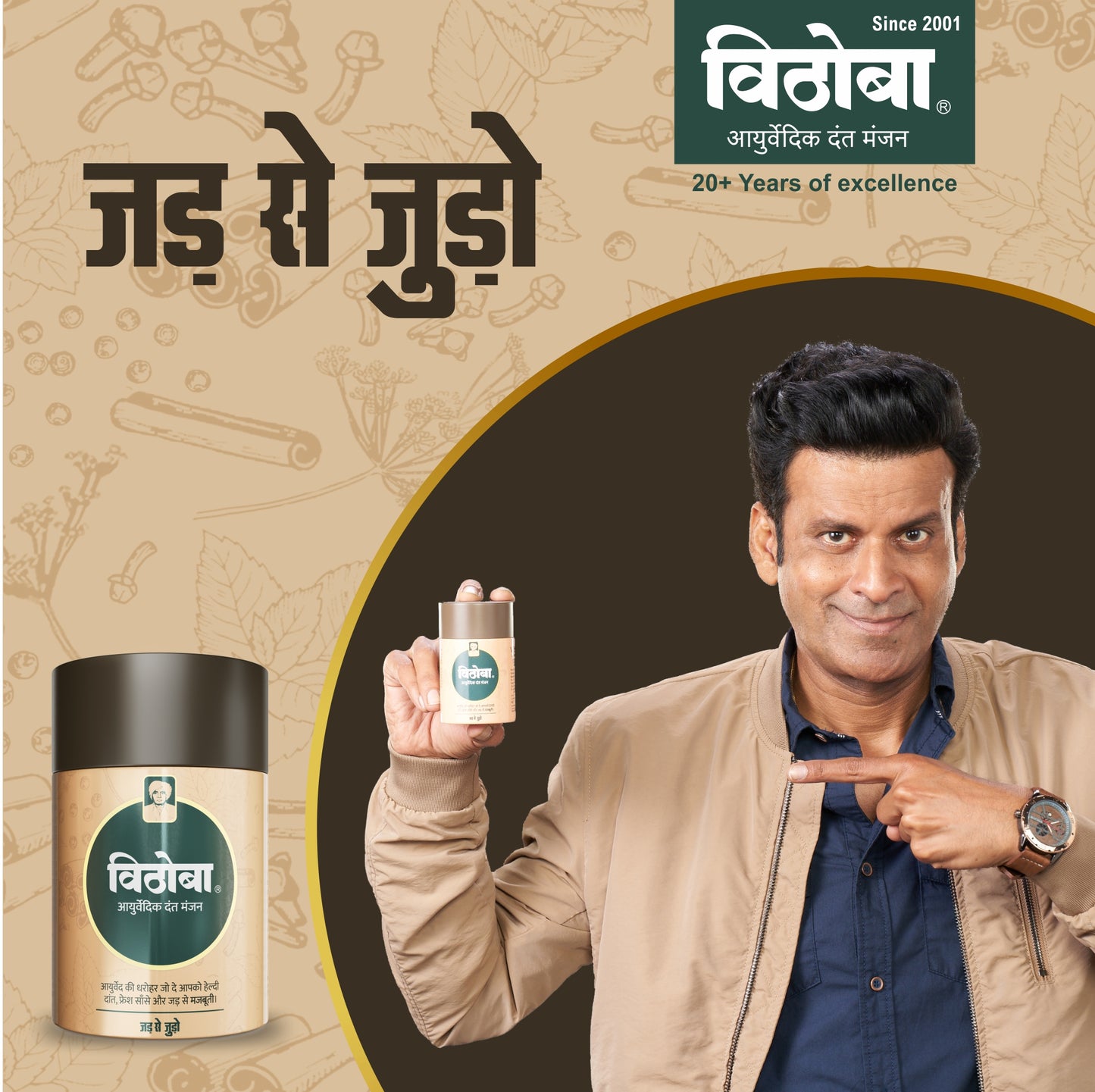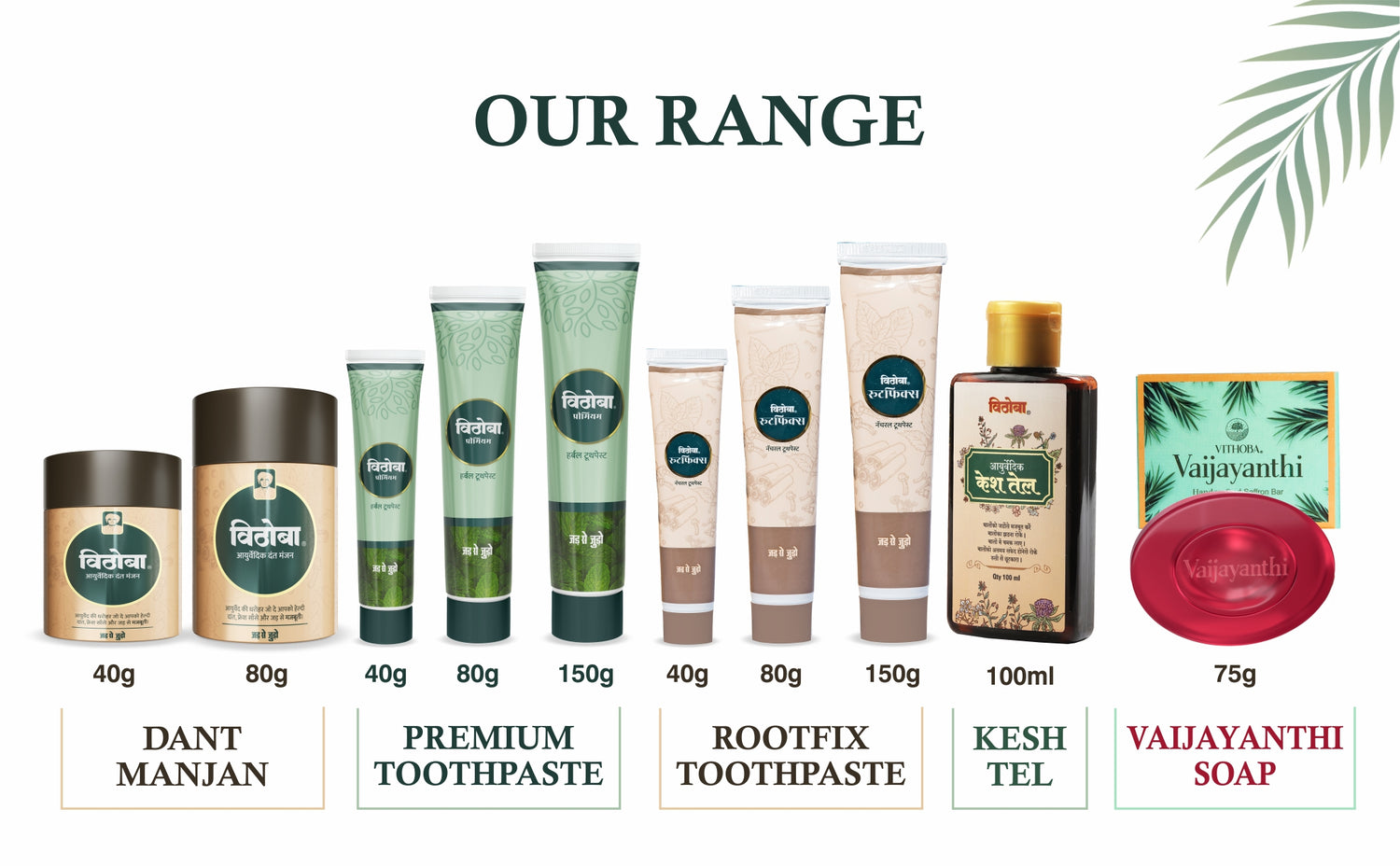 TRY OTHER PRODUCTS
USE Code JADHSEJUDO to get flat 10% OFF on the orders above Rs 250/-
Get FLAT 150 OFF on the orders above 1000/-

Free Shipping

Free shipping on the orders above Rs 250/-

Fast Shipping

We have super fast shipping with lower transit times!